Hi,
in some cases i want to get some pages without page title and "box" around that.
I want to put only a full-width slider under the menu.
How i can do that ?
This is an example: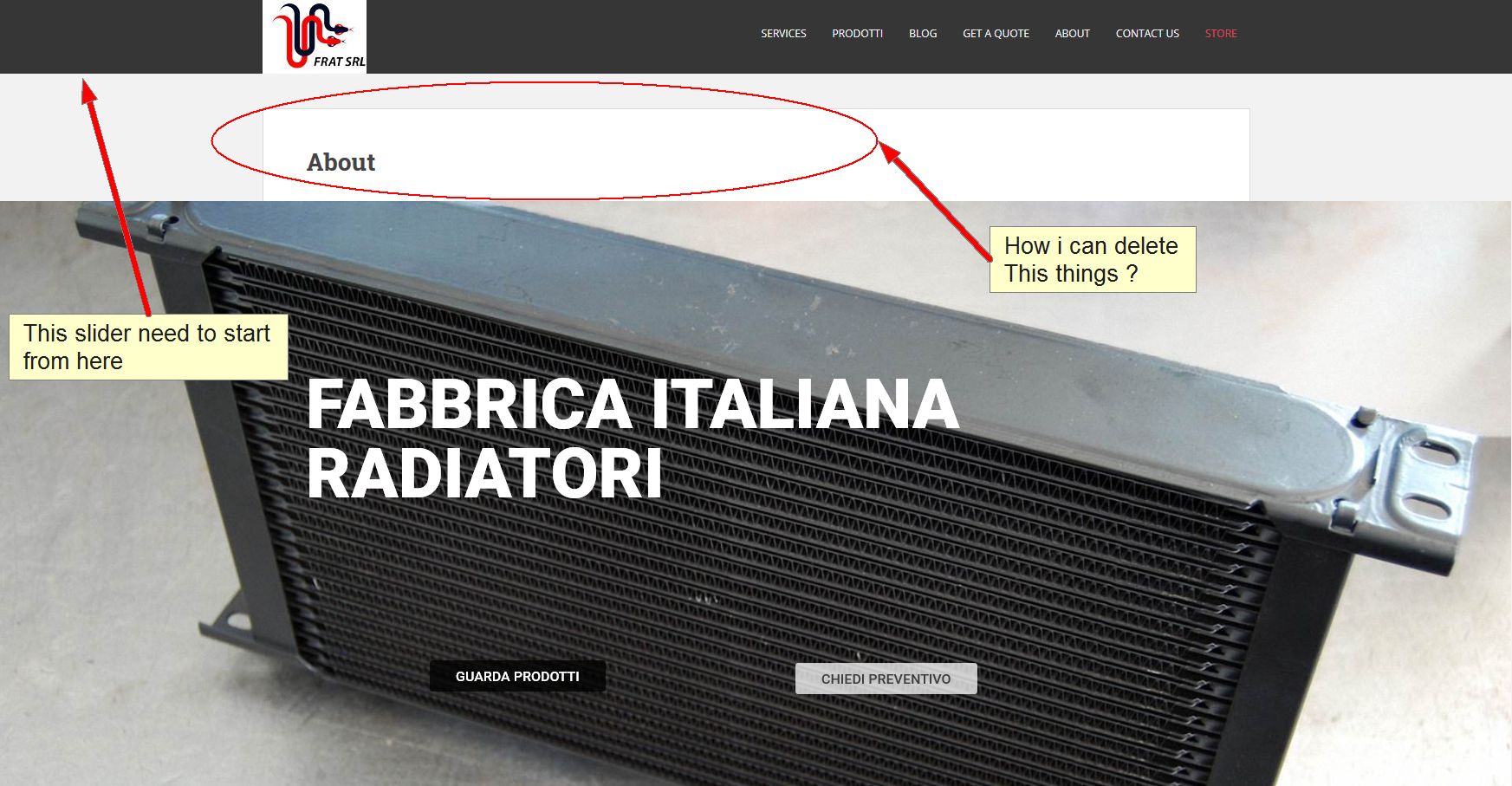 And this is the website where it is located:
www.fratsrl.ideamedia.agency
Please let me know, thanks !