Hello,
First of all, thank you for your amazing work

I got a problem using the parralax widget on my website.
When I settup the Button 1, there is no problem.
But when trying to add the Button 2, nothing happens and I've noticed there's twice the " Button 1 Link " section.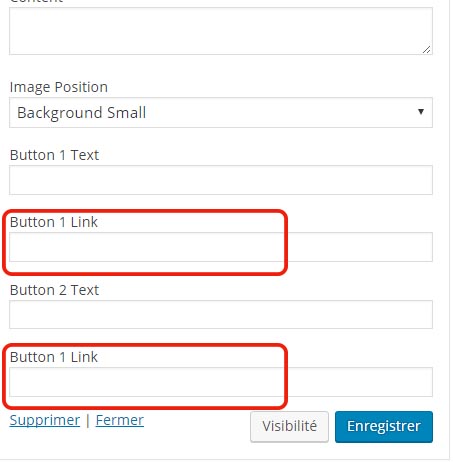 Any clue to solve this ?
Thank you verry much