Note: I do not speak English, so I apologize right away
I was building my site using theme, and during this process after having already made several settings, a new version appeared, it was installed and after that I got several problems.
Problem 01:
Large space between menu and first widget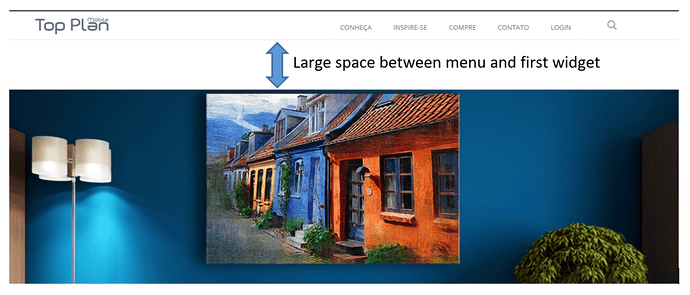 I could solve this problem by customizing> Shapely Options> Blog Settings> Unchecking "Show title in top call out box" But doing so solves problem 01 and creates problem 02
Problem 02:
Messy headings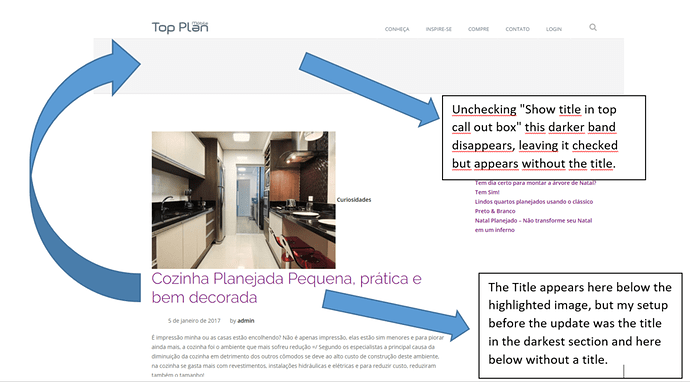 The Title that should appear at the top of the page, in the darkest section, appears below the featured image. And the darker section appears blank without any word.
Underneath the highlighted image should not appear the title.
Problem 03:
First button colors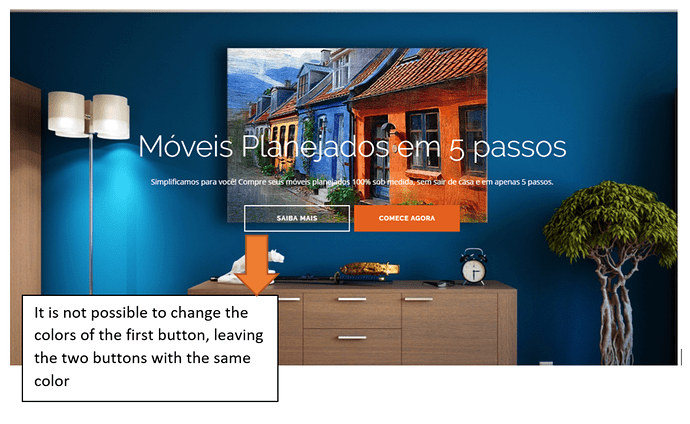 It is not possible to change the colors of the first button, leaving the two buttons with the same color
and:
Several other prolixes, deconfigurations of almost every page. Change on the main page of the blog and so on.
Is it possible to solve these problems or restore the previous version of the theme, which worked perfectly?