Hi I don't know what is happening. I wanted to add testimonials to my website and installed and activated jetpack. Then when I tried to add a testimonial the page did not look as it should. So I went to check the widgets section and I am getting tons of error msgs I dont know how to fix !
I would like to avoid uninstalling everything !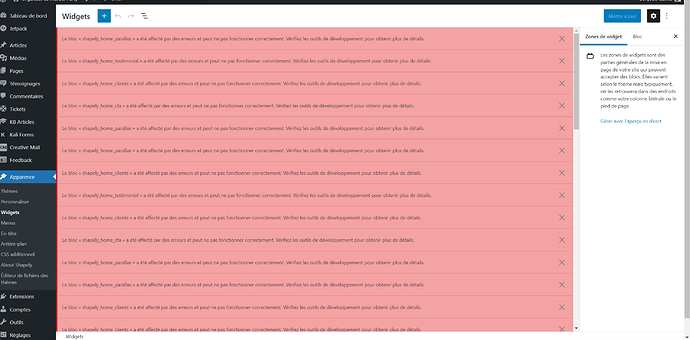 Thanks for the help.