Hi there,
Basically, I've looked at several different ways of doing this, but I'm not hugely proficient in CSS & PHP so I came here seeking help.
I basically want my front page on my WP site to show a little welcome message, and then my latest post below that.
I'm not sure if it's easier to have a static page and then add the code to show the latest post beneath that, or the other way, show latest posts (set to 1) and have my welcome message above that. I thought maybe the former was easier.
The way I want to do it, is to have the post "block" seperate to the actual welcome message "block." I've tried messing with the CSS using Chrome's source editor and came up with this (which is exactly how I want to do it), I'm just not sure how to go about doing it. Any help would be massively appreciated!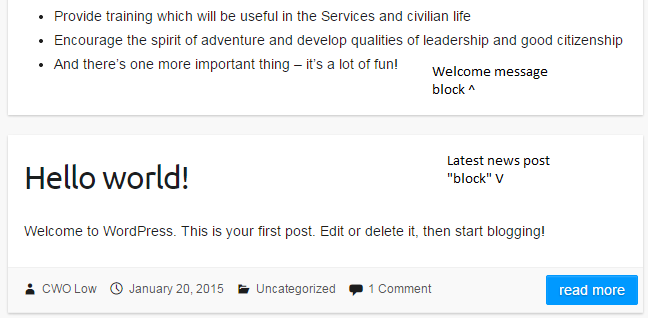 Many thanks,
Tyler