See the Recent Posts widget in the sidebar here:
https://blog.bigbarker.com/university-of-pennsylvanias-ryan-veterinary-hospital-now-using-big-barker-beds/
This is the "Recent Posts with Thumbnail" plugin.
The thumbnails are distorted because they're being forced into the wrong aspect ratio. We're using featured images of 800 x 518, as shown in the demo theme. That's an aspect ratio of 1.54, so we set the thumbnail size to 116 x 75.
Here's the settings direct from the widget: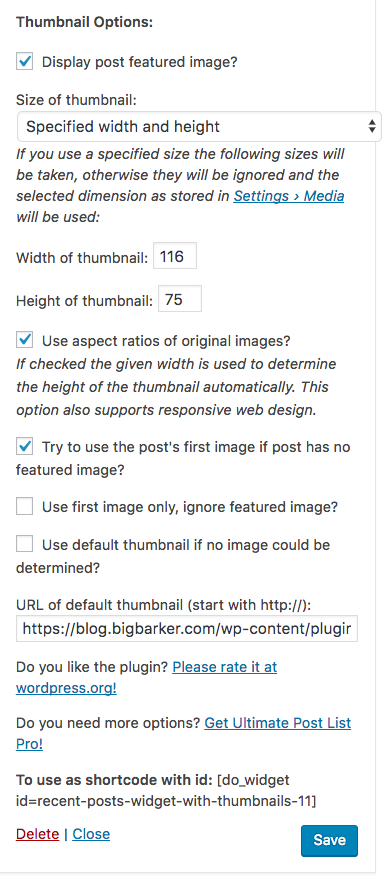 What's odd is that when I view the source code, it looks like it's supposed to be displaying at 116 x 75. But it's clearly not when you're viewing the page.

Any ideas how to fix this?