Hello,
I'm trying to figure out how to make pages other than home page looking good, by working with parallax and other widgets.
On the main page i can choose parallax (or any other widget) from Strona Główna (Main Page) section: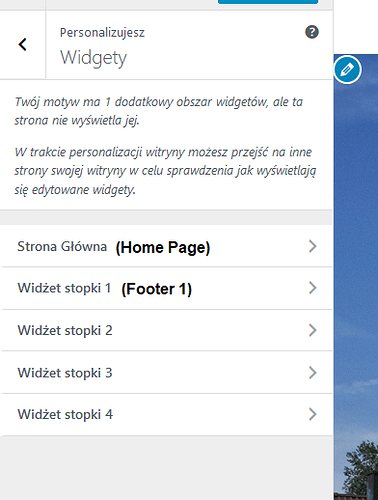 When I'm creating other pages, their names are not appearing in "Apperance > menu". In effect, I can add widgets only to footer: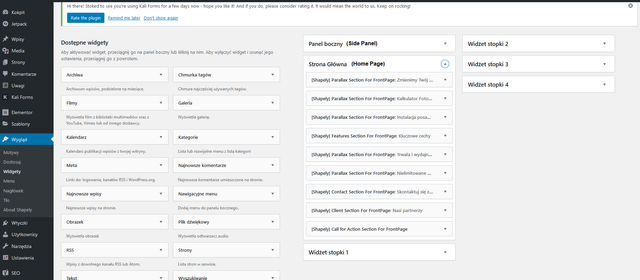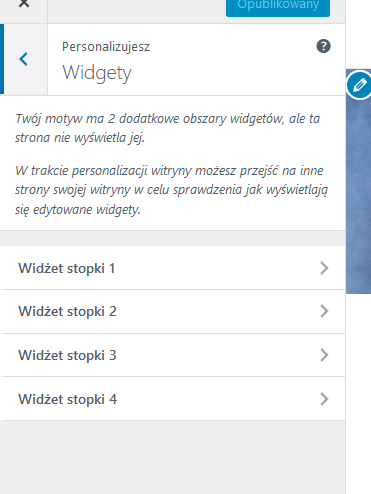 Probably solution is easy, I was looking for it but didn't find.
Thanks for any tips!