Hello chicos,
I hope you're having a good week so far.
I decided to give Illdy free theme a try, but unfortunately the button "Add & Edit Services" (and the similar ones) does not do anything after I click it.
The website is today new, so I only have 2 plugins activated:
Illdy Companion
Shapely Companion
I even installed the Shapely theme (as per it's plugin's request, but obv, is not set as Active).
Any ideas how can I fix this? I saw at least a few other people having this issue for at least 2 years. Is there any fix out there yet?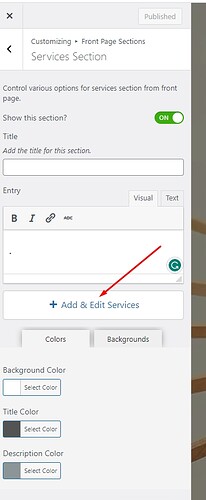 Cheers,
Baki