Hi,
thank you very much for your great theme!
When I upload a brand logo/ header image it is not in line with the menu icon on mobile, even when I reduce the width of the brand logo: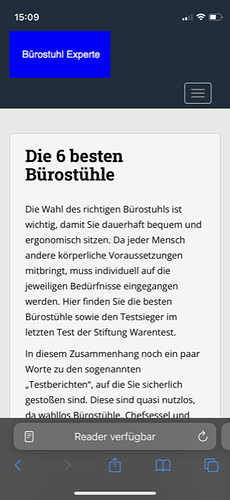 Is there an option or CSS code that helps to have the brand logo and the menu icon on mobile in line?
Thank you very much in advance.
Kind regards
Kevin
P.S. As a new user in the forum I am not allowed to insert my website url. But you find it easily when you search for "Bürostuhl Experte" on Google.