Dear Colorlib,
I'm using the theme Portum for a while now for a few sites of my company. I'm really happy with the theme i purchased @ Macho Themes, but currently i am having some issues (i think after a Wordpress update). The advanced slider in the Epsilon Page Builder is broken: while editing slides, the editor looks broken (i added a printscreen.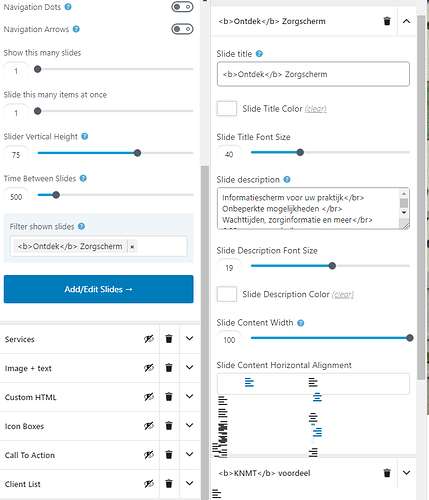 ).
This is happening at least in Chrome, Firefox and Edge. I am using Portum v.1.0.6 and Wordpress 5.6.1 and PHP 7.0.
I am aware of the fact that this might be an update issue, but i dont want to downgrade the Wordpress systems. Can I ask you for paid support?
+1
Thank you in advance,
Yours sincerly,
Jorg Huizinga
Retail Entertainment BV