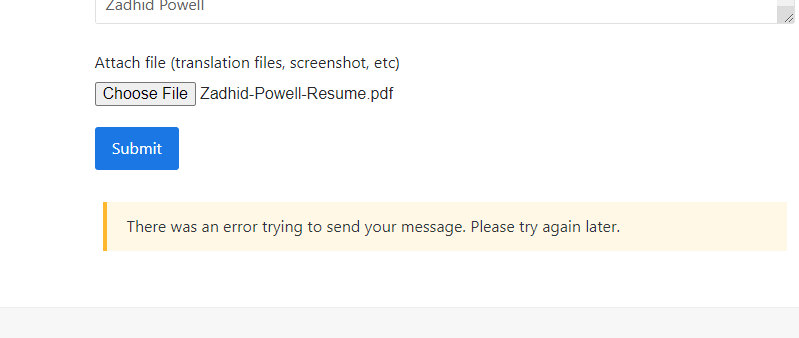 I tried several times to apply for the Content Writer position, but it showed me an error every time.
Hey there
My apologies, please try it again and let me know if it's not working, I will find another way.
Regards
Hi, Im having this same issue. Coming back hours later doesn't help. Is there an email I can submit my application.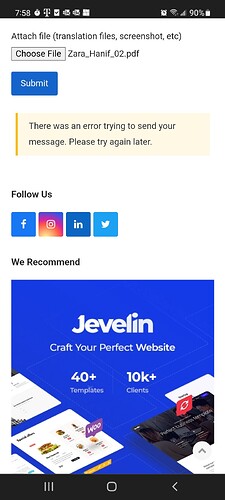 Hi there
Not sure what's going on since I can't replicate the problem, please try from desktop version
Regards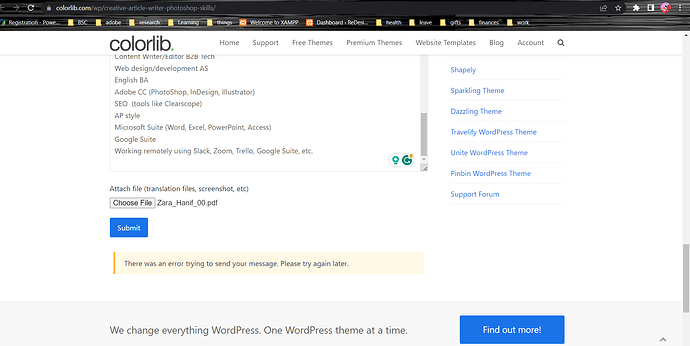 Hi, sorry, for clarification I tried desktop first, then hours later by phone. This is me trying again on desktop. The user at the beginning of this thread, ZahidPowell had the same issue April 28th. How was it solved?
Thank you,
Zara
Hi Zara
We did absolutely nothing, form started working.
Try other thing, use contact us form on the same domain and provide link to your resume file.
Unfortunately, there is nothing I can do with the form
Regads