Hi everyone,
I am helping my wife to develop her web-site using Unite theme. I have stumbled upon issue, which I do not seem to be able to tackle myself. The issue is - when I click on the dropdown menu, everything is ok. But, if I click on one of the links or on the parent entry again, the dropdown menu changes color.
For desktop view it is not a huge issue, but browsing from mobile phone it seems that clicking parent again or any of the child entries would give a desktop-styled menu for a moment, which is quite annoying. Website:
https://doulafranhjartat.se/
See mobile illustration in attached GIF file: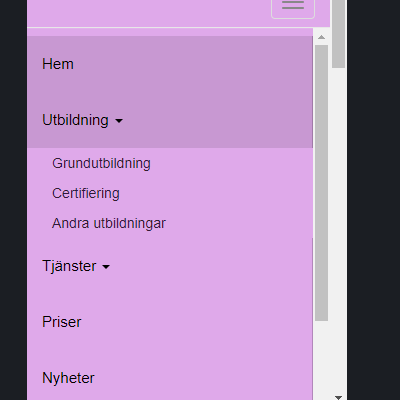 Any idea what could cause this unwanted behavior and how to fix it?
Best wishes,
Ugis