Hi Movin, my Activello social widget doesn't have any fields for any socials, only for the title of this section on the blog…
Please take a look at the attached image, and at the link below as well.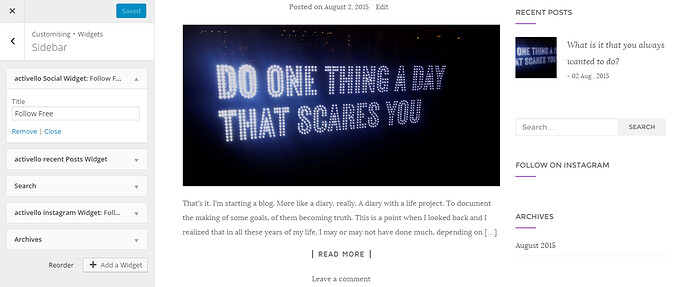 What do I have to do to make the sections for facebook page, twitter, etc appear?
Thanks in advance!