Colorlib deleted the original thread… https://colorlibsupport.com/t/unable-to-download-template/26090/46
Hey Colorlib team, do you really think your best plan of action is to delete threads that villainize you or make you uncomfortable? That makes for very poor PR, and proves that you have no accountability. You are simply scammers at this point and it's only a matter of time before someone sues you.
The last post on the original thread:
I tried to deal with this privately via email, but you gave me generic answers and dodge my important questions so I am taking this public with the expectation that Colorlib shows some accountability and integrity.
Let me present the situation and proof:
You guys have legacy customers who purchased a $99 license to use ALL current and future themes on your website, with absolutely no indication of an expiry date. Then you decide to add "customer accounts" to your website and arbitrarily decide that the $99 license' are just "one year licenses" without notifying your users, or grandfathering them in…
Here is your license purchase page from when I purchased. Note how the pricing table says: Access to all upcoming templates with no indication of license expiry.
Here is the license page when I purchased (screenshot)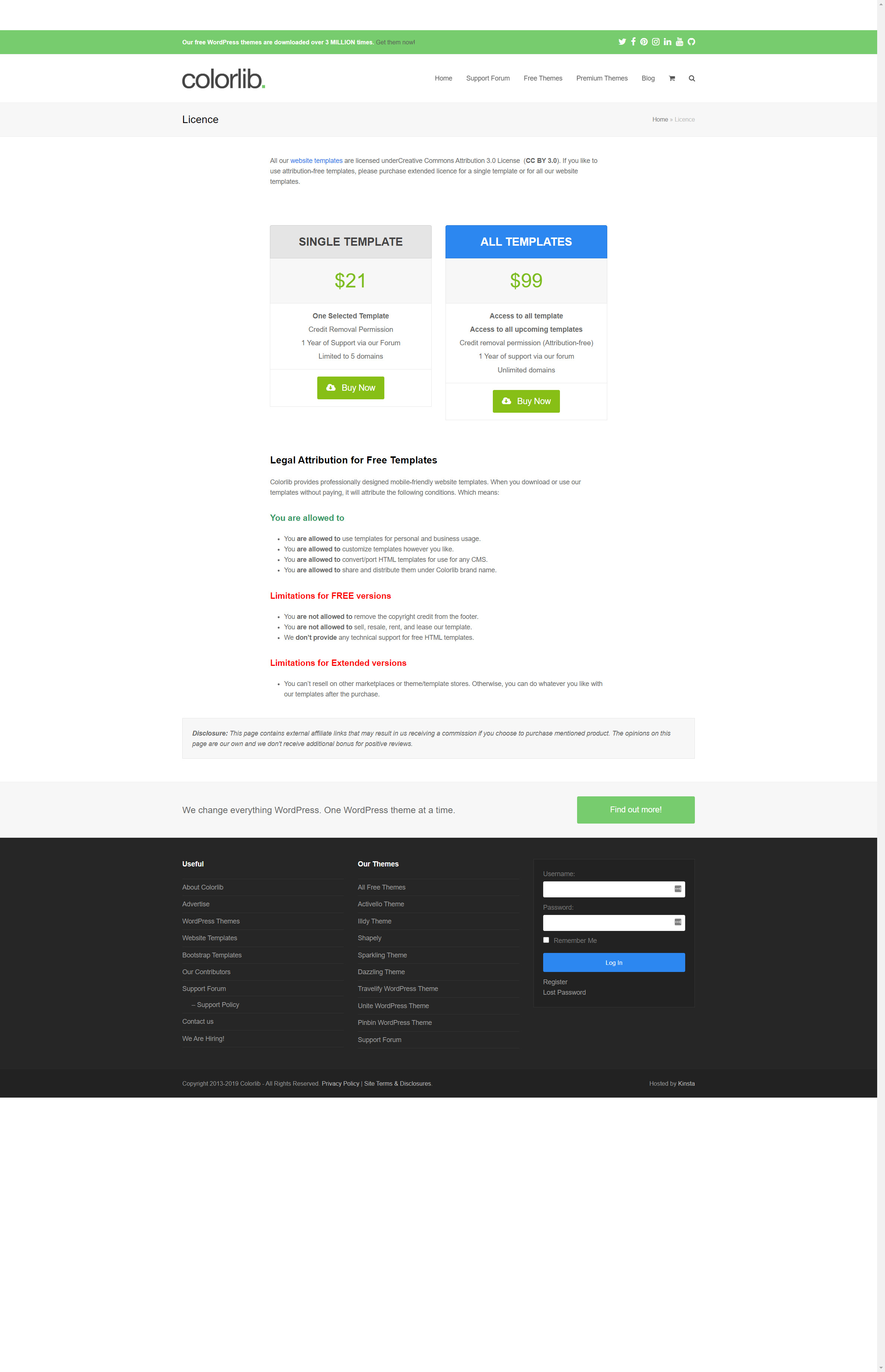 Here's that pages web archive for proof of this:
Here's your website terms and conditions from the timeframe I purchased my license as well:
If I missed something, and your website or the license purchase process did in fact contain clear communication that this license was a 1 year license at the time of purchase, then please provide that proof.
Otherwise, it just looks like you are saying "screw you" to all of your legacy customers who supported you in your early days.